Get ready to snatch up some new soaps: there are two new Terp Slerp beer soaps in the Terp Slerp Slush x Spunk'N'Disorderly collaboration collection! Curious about the craft beer soap collection? Keep reading to see pictures and learn more information about the Terp Slerp beer soap collection.
---
• Beer Soap • Blog • Soap Release
Hi y
'all! We missed you! I know it has been a while; sorry I ghosted. Trust me, it's me, not you. I love writing these blogs, drinking beer, and chatting with y'all about all sorts of wonderful things, but sometimes life throws some curves in your path and apparently we were due for some switchbacks.
---
• Beer • Beer Soap • Event • Soap Release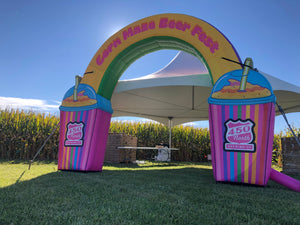 When 450 North Brewing Company invited us to have a booth at their Corn Maze BeerFest, it was an offer we wouldn't dream of refusing! And, of course, we had to get into the spirit! Curious about the event? Here's our 2022 450 North Brewing Company Corn Maze BeerFest Statistics(ish) and Recap.
---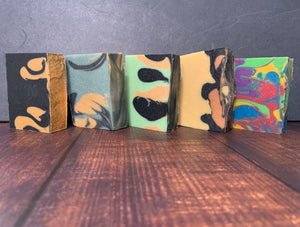 I counted twice, it's no mistake. It's our 150th featured brewery (and it's a doozy!), so we decided we needed a special soap release!  
So, without further ado, allow me to introduce our 150th featured craft brewery: Family Business Beer Company!
---
• Beer Soap • Mead Soap • Soap Release
This month we will have two soap releases: Tuesday, May 17th and Tuesday, May 31st. Our new featured craft breweries are Black Dog Brewing Company and Fifth Frame Brewing Co., and our new featured meadery is Moonlight Meadery.*
Keep reading to find out more information about these craft breweries, and for a link to view (and purchase!) these new craft beer soaps and mead soaps when they are released.