• Accessories • Eco-Friendly • FAQs • Gift Ideas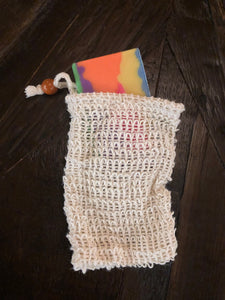 We now have sisal soap bags for sale! But what are the benefits of using a soap bag? How do you use a soap bag? Or And why choose a sisal soap bag? Keep reading for answers to all of these questions and more!
---
• Accessories • All Natural • Gift Ideas • Handmade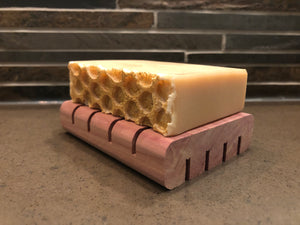 We now have red cedar soap dishes for sale! These wooden soap dishes are handcrafted by Zero Waste MVMT, so each one is unique! There may be slight differences in color, size, and wood grain, but they are all 4 inches x 2.75 inches x .75 inches, made with natural red cedar, and have grooves to allow for proper water drainage. 
---
• Beer Soap • Gift Ideas • Holiday • Soap Release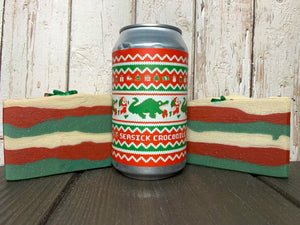 Less than 2 weeks until Christmas, and we have an early gift for you: a surprise craft beer soap release, and a list of our favorite (Christmas) things! If you're still shopping for the perfect stocking stuffers or gifts for a beer lover, our favorite Christmas beer soaps may be the perfect unique gift. Here are our three favorite Christmas beer soaps of 2021.
---
• 30 Watt • Accessories • Gift Ideas
Admittedly, I'm not a wine expert. But even I know that soapy water, spilled wine, or a shattered glass won't pair well with that chilled Chardonnay. You could always grab some wine in a can and use a
Sudski
, but if you prefer to pour your own serving size from a bag or a bottle, the Sipski may be just what your bath or shower needs.
---
• Beer Soap • Gift Ideas • Holiday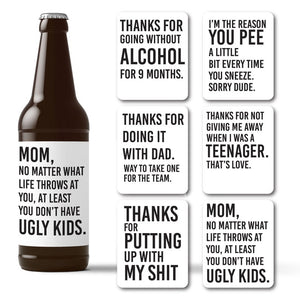 Mother's Day is coming up soon! If you're still searching for the perfect Mother's Day gift, consider these 4 gift ideas for a beer loving mom.